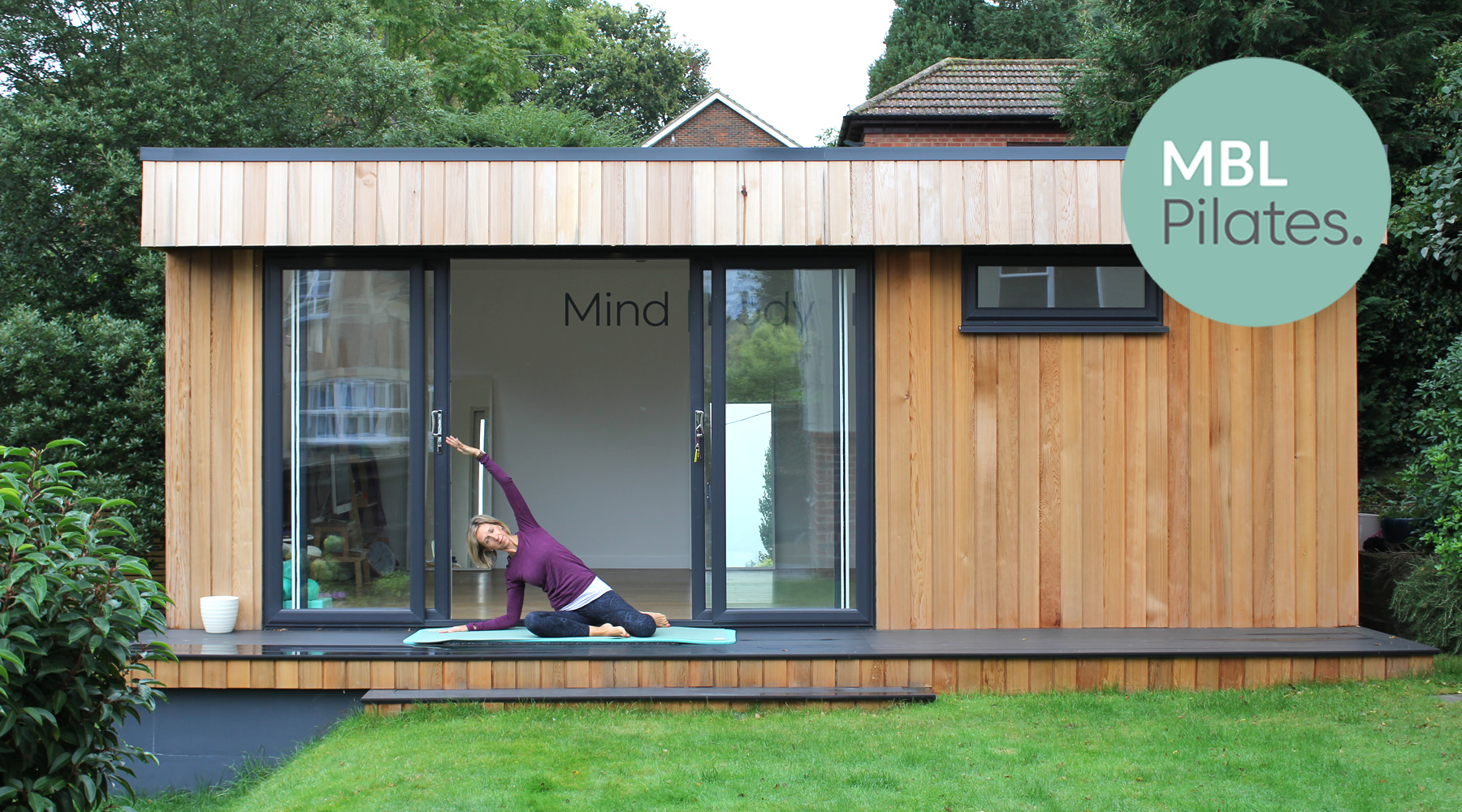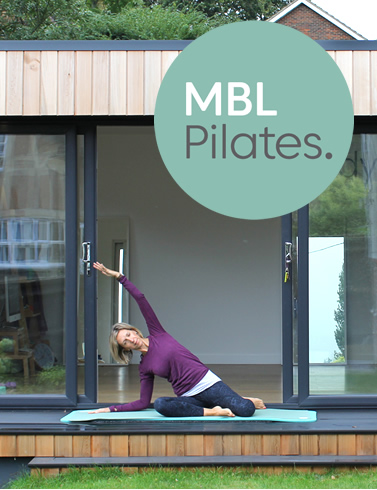 "Pilates is complete coordination of body, mind and spirit."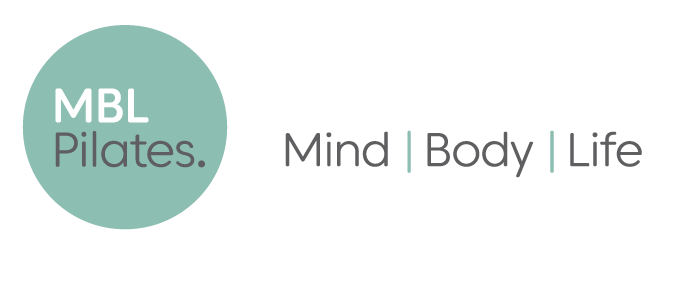 Mind
Pilates is a complete Mind and Body workout that restores good movement to your body. Every Pilates exercise requires you to be 100% focused on your body and to be aware of what is moving and how - the more aware you are of your body, the more you will get out of each session.
Body
Pilates transforms the way your body moves, feels and looks. By using your own body weight, gravity and light resistance you strengthen your "core" - the deep intrinsic muscles that support and stabilise your joints. Pilates corrects imbalances in your body, elongating and strengthening your spine and muscles. A well balanced body that is strong and flexible is less likely to get injured.
Life
Pilates helps you to live a better, healthier life by making you more aware of the way you move and retraining your body to move in a safer, more efficient way. By learning to breath more efficiently and releasing tension it reduces stress and brings a sense of calm into your life. Pilates is not a quick fix but once you start to feel the benefits, both physically and mentally, you?ll never look back.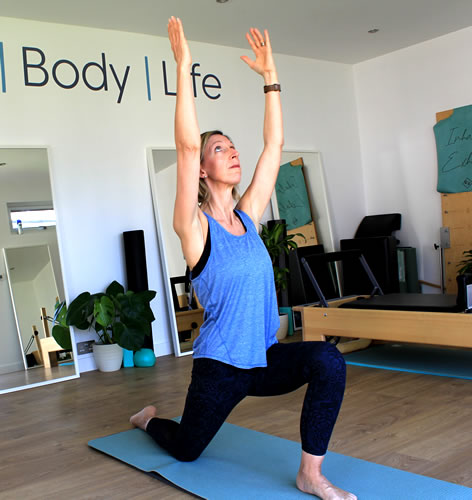 "In 10 sessions ~ you will feel the difference, in 20 ~ you will see the difference, and in 30 ~ you will have a whole new body"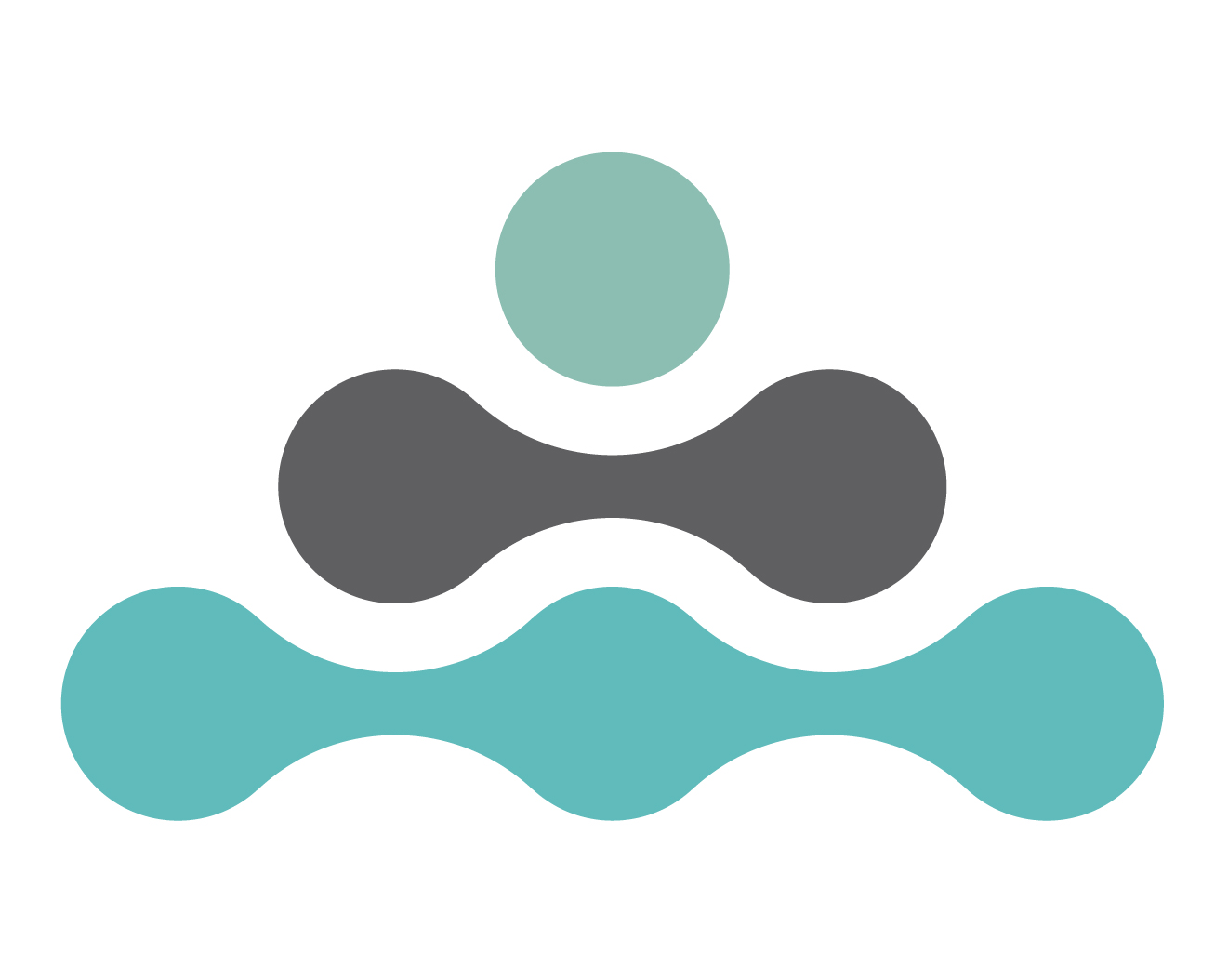 ---
About MBL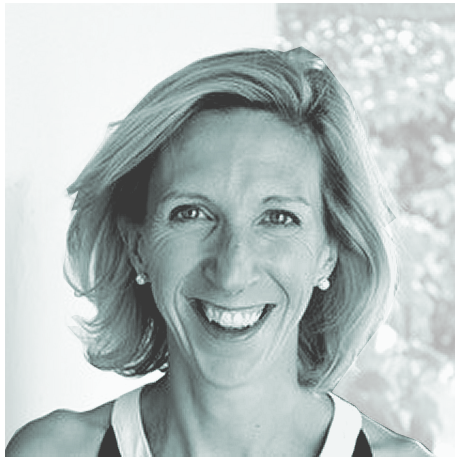 Welcome to MBL Pilates. I fell in love with Pilates just over 10 years ago when I was looking for a way to strengthen my body so that I could return to running after the birth of my two girls. I was hooked immediately, so much so, that I decided to embark on a complete career change and retrain with Body Control Pilates to become a Pilates teacher. I knew that a day with Pilates in was always a better day for me.
I have been teaching Pilates for the past seven years now and am very lucky to do something that never feels like a "job". Matwork is my real passion and working with clients at all levels from Beginners, through to Improvers, Gentle Improvers and Intermediate levels. I pride myself on offering classes where everyone can come and enjoy movement. Rather than focussing on classical Pilates my teaching is a more contemporary style, especially integrating fascial training. As the name MBL Pilates suggests Pilates has always been as much about the mental benefits for me as the physical. A Pilates session allows your mind to focus on just one thing - your body. Taking this time out each week is priceless; helping you to reduce stress and anxiety, and become physically stronger at the same time.
I was on the brink of opening my own studio in March 2020 when the pandemic hit. Instead of running a small studio, for the past 18 months I have been busy teaching on ZOOM with a thriving Pilates community who have supported each other during these extraordinary times. Life has definitely thrown a few curve balls this year and now with a move back to my second home in Sydney I will be offering an On Demand library to keep my UK Pilates family moving whilst I find a new base to teach from Down Under. I look forward to seeing you on your mat very soon.
Love Jane x
"Every moment of our life can be the beginning of great things."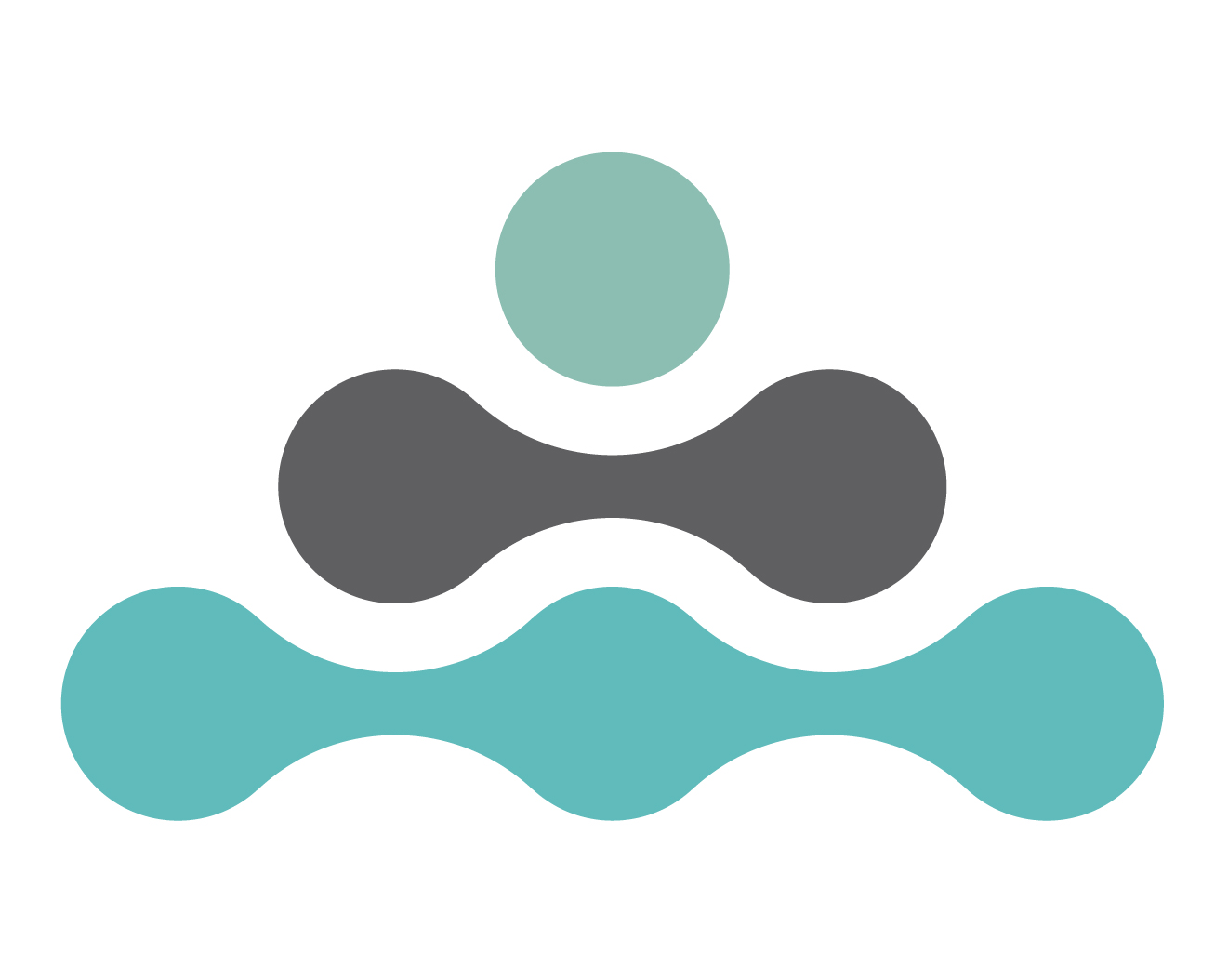 ---
"Change happens through movement and movement heals."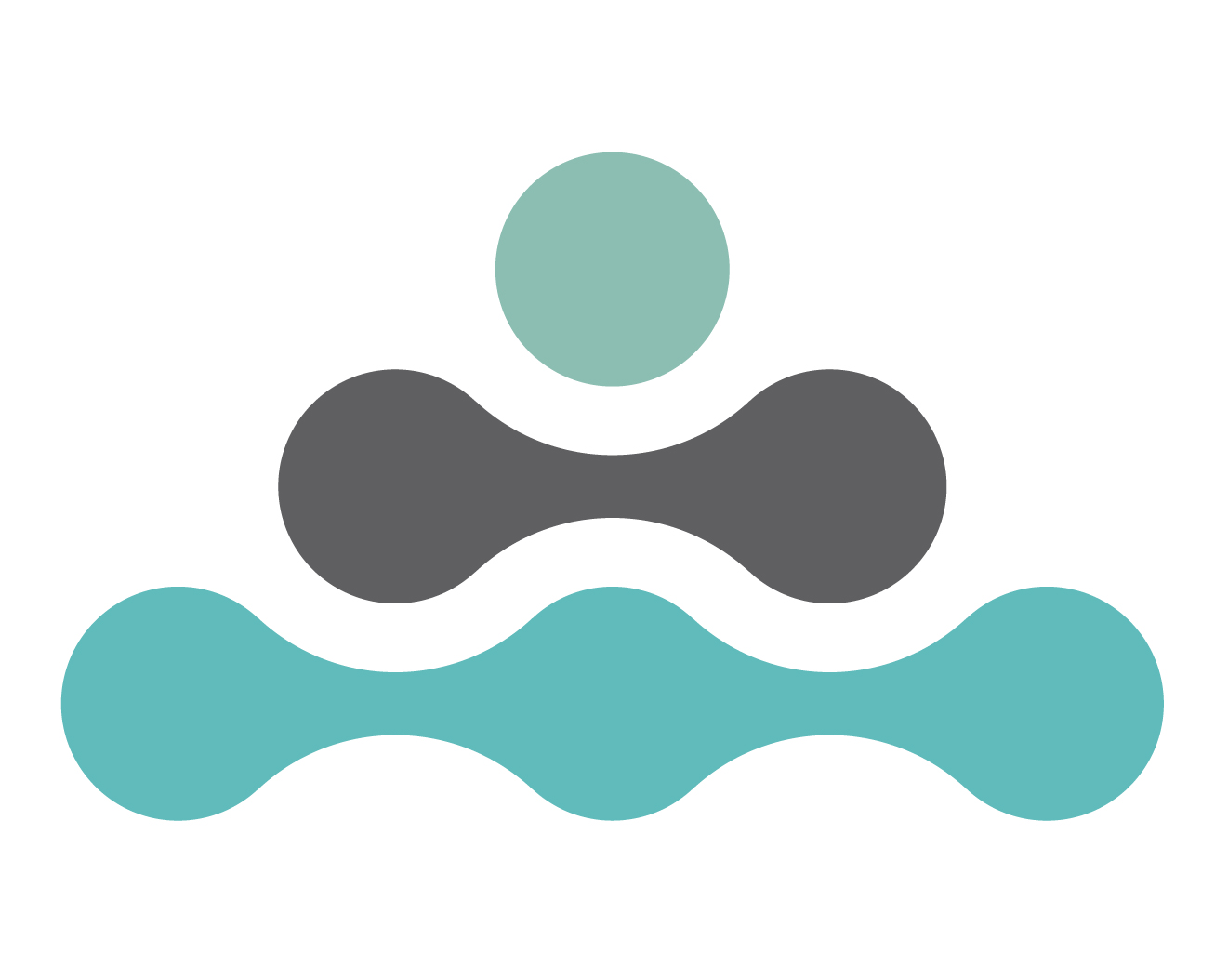 ---
MBL On Demand Videos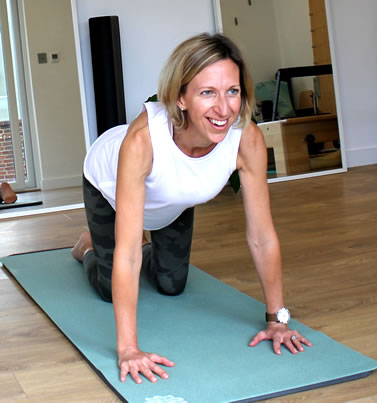 The MBL On Demand Library is constantly evolving with new content added each week. Classes vary in length from 20 minute bitesize classes through to full one hour sessions, some with Pilates toys whilst others are just you and your body.
To view the sessions you must be a registered account holder so you can watch via your Log In page.
Rather than a rolling month by month fee, when you watch a Video your On Demand account will activated and you?ll be charged £15 - it will be active for the next month. For £15 you can do as many classes as you like over a month period. In other words the access to the MBL On Demand library is £15 per month ?but only for the months you use it! As long as you are an MBL member you can start and stop your Library membership as often as you like. If you have a month or 2 off there is no charge.
Remember all the videos can be accessed once you log in to your account.
Below are just some teasers of what you?ll find online.
ENJOY!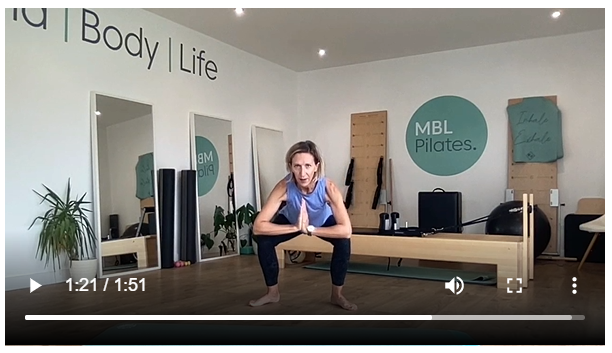 Happy Hips Trailer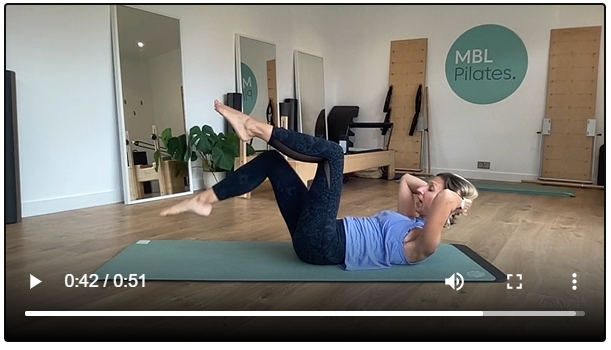 Abs Blast Trailer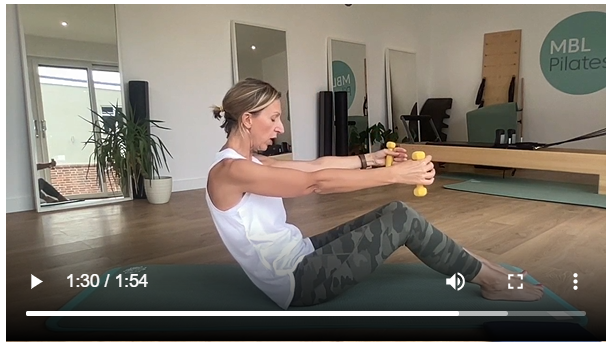 Weights Trailer
"A man is as young as his spinal column. If your spine is inflexibly stiff at 30, you are old. If it is completely flexible at 60, you are young."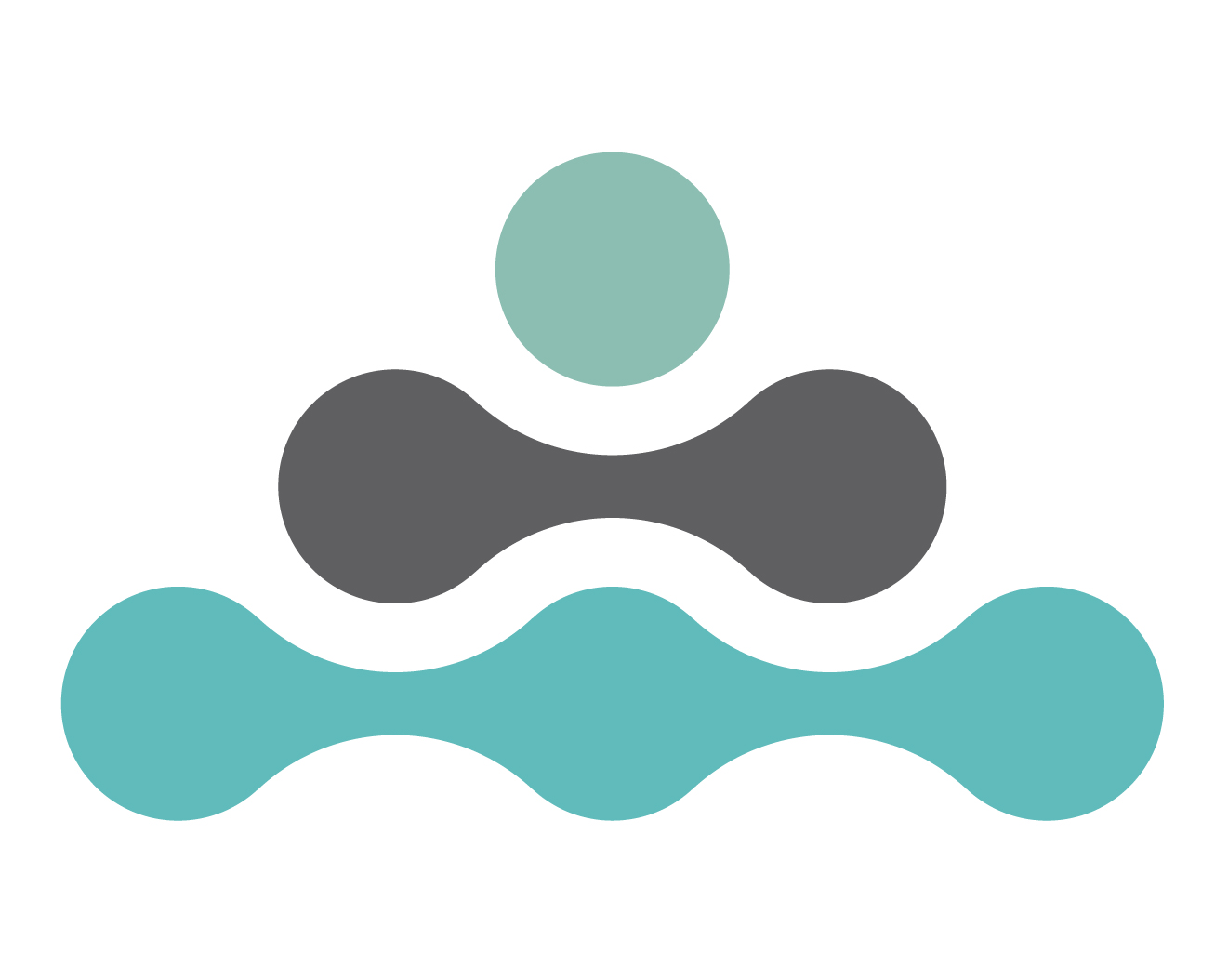 ---
Your Account Section
Welcome to your little corner of MBL Pilates.
This area is designed for you to be able to view your own account & activities with MBL. This section area will contain things such as:-
As a MBL registered client you can book yourself online. No need to call and try to get through to our staff! All you need is your email and pin number.
  This allows you to see all up and coming payments as well as historical payments; allowing you to manage more effectivity your pilates classes.

| | |
| --- | --- |
| | Got a schedule clash ??? Dont worry !! You can via the 'on-line booking system' change a booking. If there is nothing available the system can credit you, allowing you at a later time to booking again. |
| | |
| --- | --- |
| Maybe your favourite class is full. However there is hope. You can click on the waiting list and receive an email/text stating availability should someone else swaps out. | |
This allows you to see all up and coming payments as well as historical payments; allowing you to manage more effectivity your pilates classes.
However to get started - we need to activate your account. To do so, please login in.
enter your email address
complete the personal details and
change your PIN from 0 to a 4 digit number
Note this inital login is PIN '0' and subsequently very little data will be available.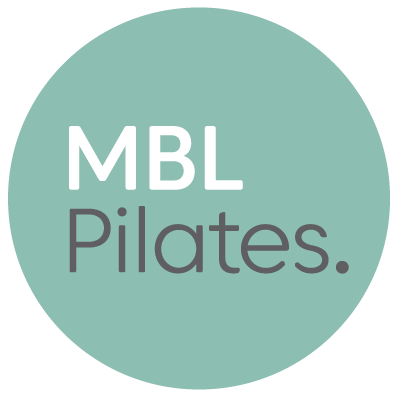 Login Below
"Physical fitness is the first requisite of happiness."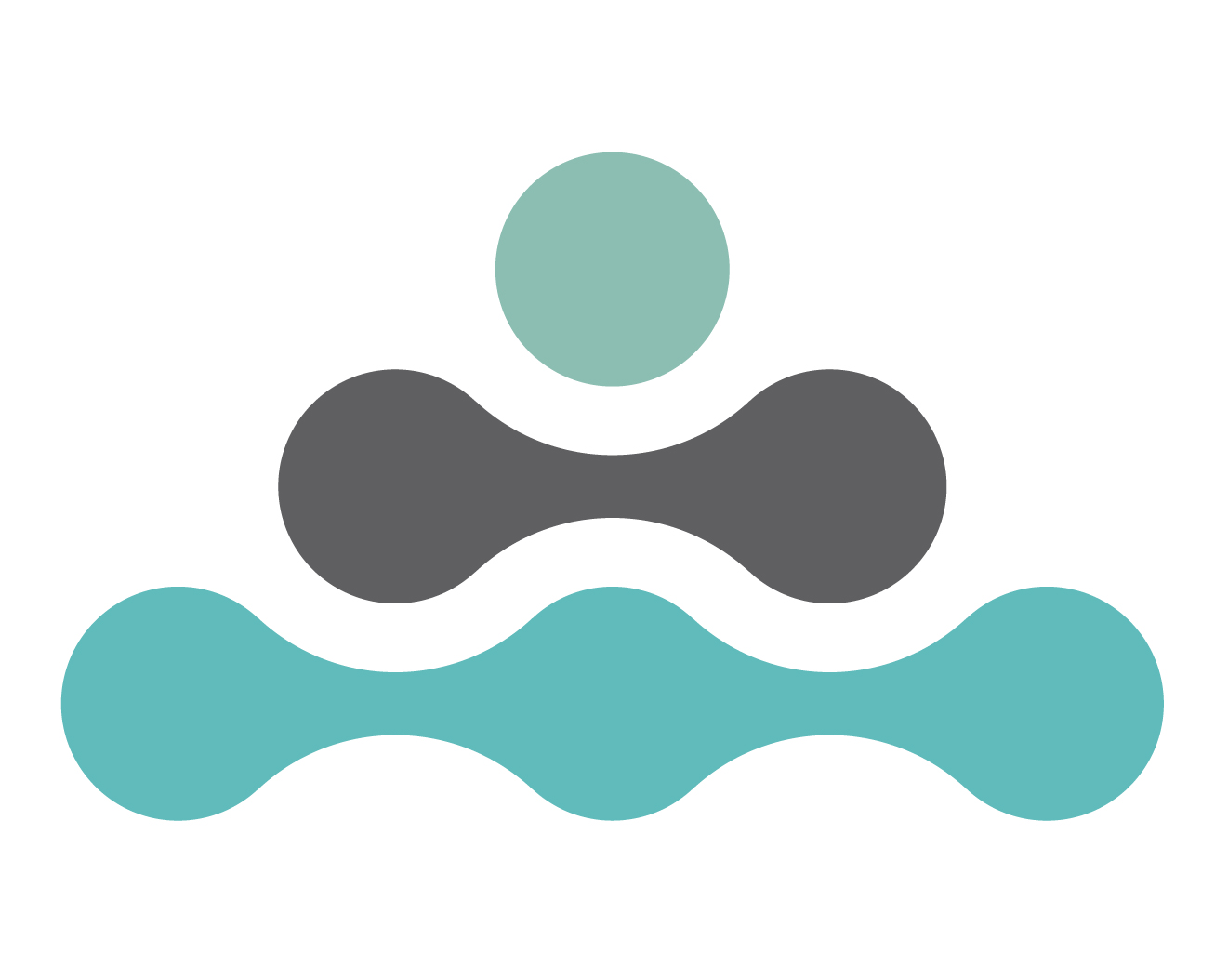 ---
"Everyone is the architect of their own happiness."